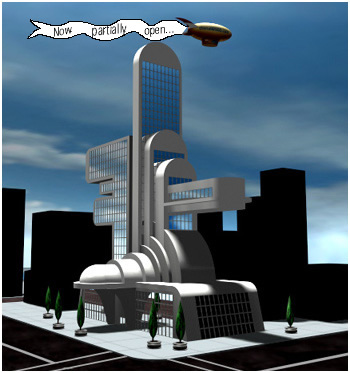 To view an un-basterdized version of this fabulous
picture, click here.
'ello, and welcome to (attempting)Mac Classic Gaming: The web's best(ha, ha) site authority on getting those older Mac games up and running on your hip, little current Mac! This is where gaming is at....games that you just pop in and, sometimes, with a little work magically run, and well!
* No looking for system specs.
* No praying that, even though your system meets the requirements the manufacturer states, it will work.
* Every patch that will ever be released is out!
* Most are dirt cheap, and are easily found.
* None of this 650 megs(or more) MINIMUM install crap.
A few things you should know before we get started:
* Games are reviewed across a variety of Mac's. Which Mac a game was run under, and more specifics will be available in the game's review.
* For certain games, I use my MacAlly iShock controller. Being an old school console gamer, I find it more comfortable than a keyboard/mouse combination on some games. For this reason, I will make notes on the ease and process of configuring it to specific sets for games.
* When using a mouse, I use the Microsoft Intellimouse Optical(5 buttons). None of the Apple "single button" mousing around for me...

* Sound is coming out of an external, two speaker setup. The speakers are harman/kardon's.

* I own each game and have personally tested each and every solution I am giving you, except when noted(Afterlife is a good example of this). Again, if you are running into problems because you are not using OS 9.2.2 I will try my best to help, but this has ONLY been tested in OS 9.2.2.

* The opinions of Baraka do not necessarily reflect the opinions of Whip Ass Gaming. He's an angry cat...
Alright, now that that has been covered, you ready?
Let's roll...

Got anything you'd like to say about classic Mac gaming? Join us in the forums!




(Photos below by Derrick Story)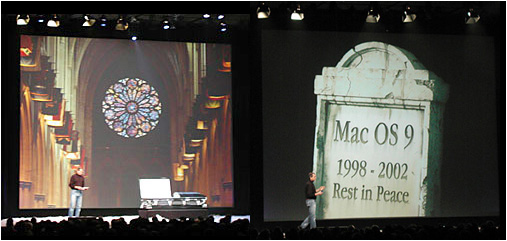 "My daddy hates me and wants to bury me alive..."
Never forget this, the day Steve Jobs killed OS 9: 5/06/02